Exciting New Features.
Same Trusted Data.
Introducing the upgraded and enhanced RSMeans Data Online
See What's New and How It Will Help You Work Smarter and Faster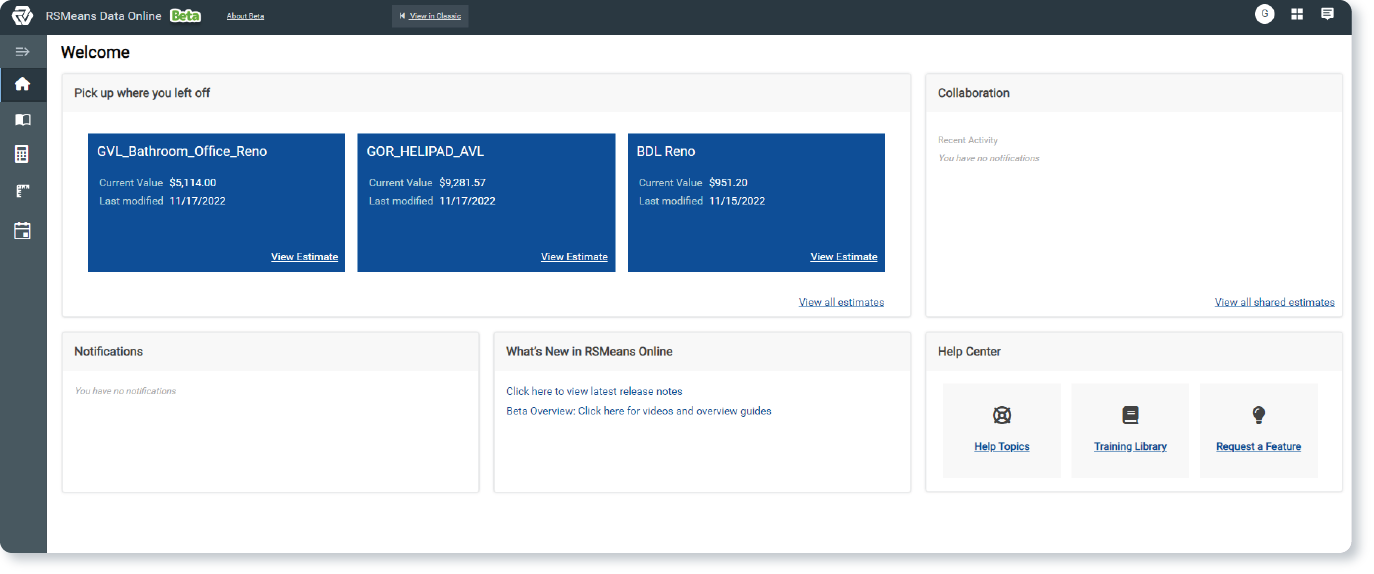 Stay on Top of Current Projects
Jump right back into recent estimates, receive up-to-the-minute notifications and access helpful resources on the improved Welcome page.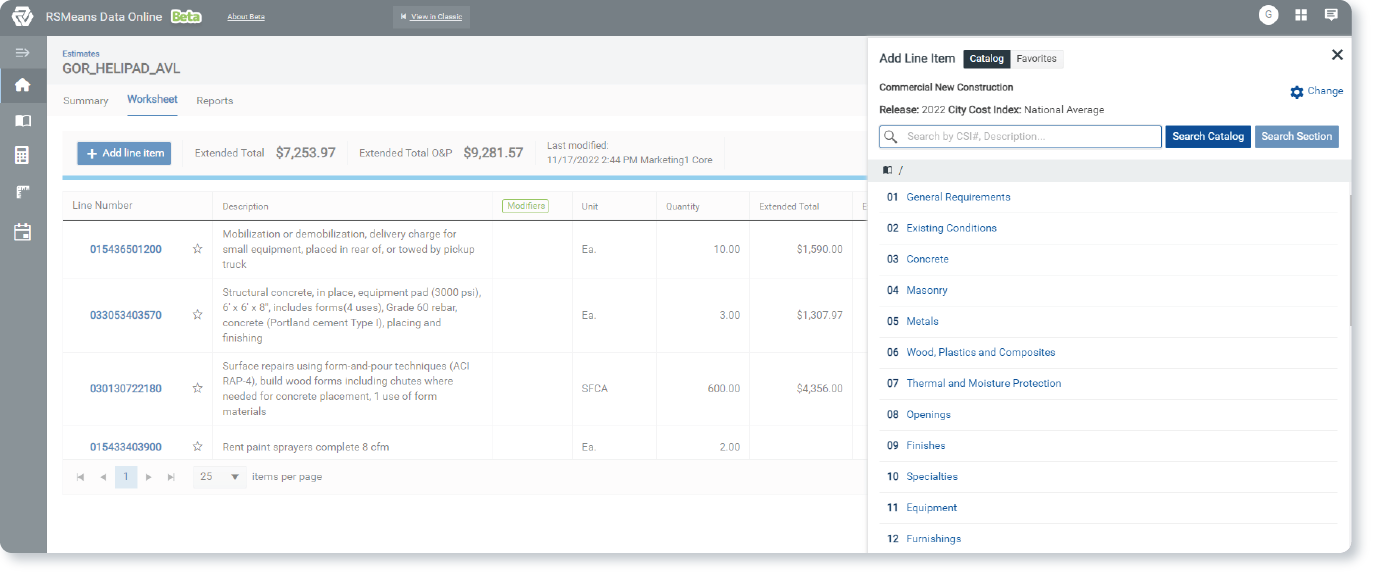 Find the Line Items You Need Fast
Better search functionality means more work done in less time. See for yourself by using paste-to-search, keyword matching, and contextual search.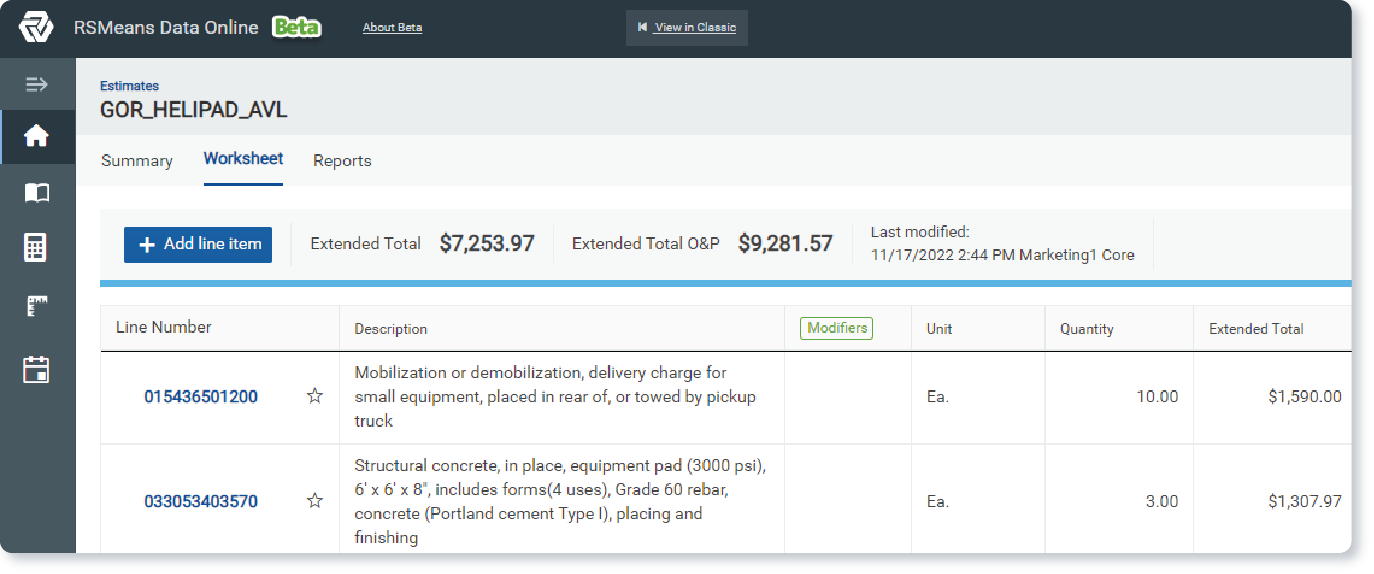 Keep an Eye on What's Important
With total estimate costs always visible and more screen space for adding line items, you'll have a constant and clear view of critical details.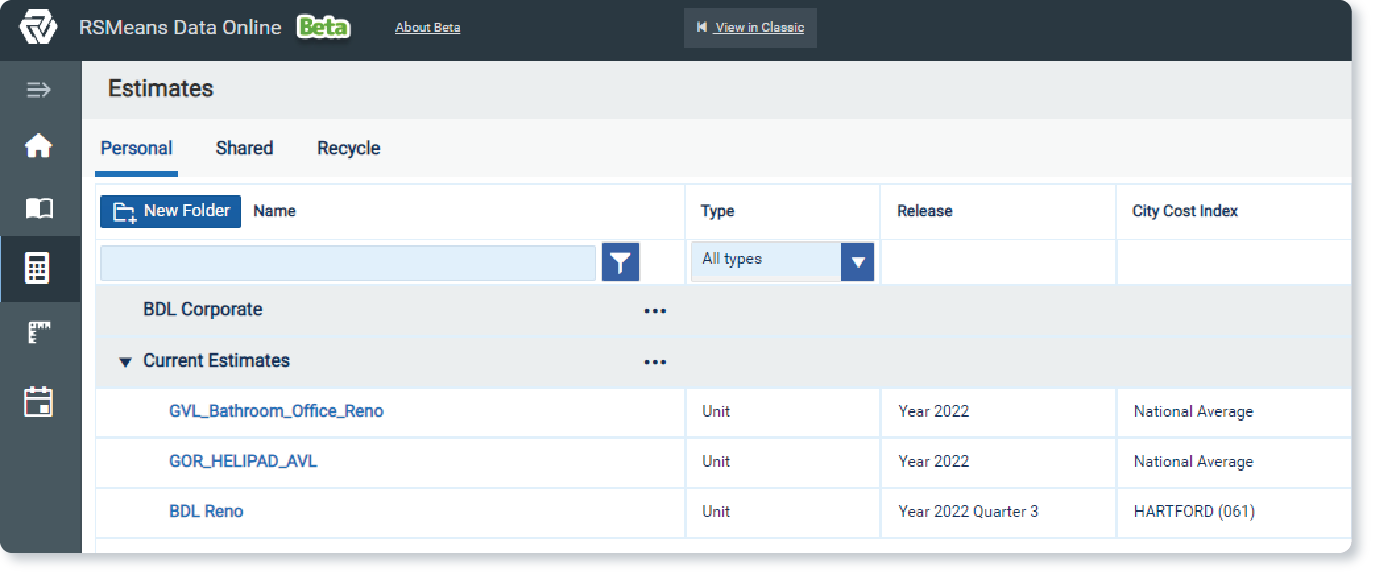 Easily Organize and Manage Estimates
Get your work done how you want to do it. Add, edit, delete and copy folders and estimates in fewer clicks to optimize your workflow.
Find Out More About the Enhanced Customer Experience
Get a complete rundown of all the changes coming to RSMeans Data Online in this blog post.
Already an RSMeans Data Online User?