Shipping and Returns
Orders received after 8 A.M. EST will be processed the following business day. Orders with overnight or second day shipping selected should allow one day of processing before the item will ship. Orders with standard shipping selected should allow 24-48 hours of processing before the item will ship. In all cases, the item will ship according to the shipping method selected.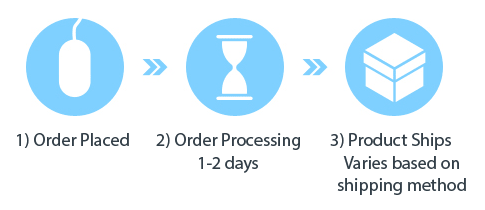 USA shipping options:
Standard

FedEx Second Day

FedEx Standard Overnight
Canada shipping options:
Standard

International Economy 2-5 business days

International Priority 1-3 business days
International shipping options:
International Economy

International Priority
---
Return Policy
Gordian is unable to provide refunds for any RSMeans Data Online products, eBooks or CDs. If you need assistance with your purchase, please contact us using our Contact Us form.
If you decide to return or exchange an RSMeans data construction cost book, follow the instructions on the packing slip that came with your order. If you cannot locate your packing slip, visit your My Account page and locate the section for Order History. Have the order history for the items in question when you contact Customer Service.
Gordian reserves all rights to refuse or deny any individual's attendance at, or participation in, its seminars for any reason whatsoever, including without limitation as a result of the individual's affiliation or suspected affiliation with any competitor of Gordian. If Gordian determines that an individual should not attend or participate in a seminar after such individual has paid to attend or participate in the seminar, the individual's payment will be refunded.