RSMeans Data: Construction Cost Estimating Software
One of our service providers is currently experiencing an outage that may lead to unexpected errors during checkout. Please Contact us.
Simplify Construction Estimating with RSMeans Data
Accurate construction estimates ensure projects are completed within budget and on time, leading to increased profitability and client satisfaction. Our industry-leading construction cost database, RSMeans Data, is available in a variety of formats designed to help you create reliable construction estimates.
Cost Books
Annual cost books have been in publication since the 1940s, providing construction costs for many project types and trades. The various print titles are a standard for quick reference of prices across North America.
Estimating Software
RSMeans Data Online provides cloud-based access to the industry's leading construction cost database and advanced features like square foot costs and Predictive Cost Data. Automatic quarterly updates ensure you always have access to the most current data available for construction estimating.
Costworks CDs
CostWorks was developed to give estimators an electronic toolset for referencing and manipulating the same construction costs found in our cost books. This is a popular choice for organizations that require shared access be deployed in their own environment.
2024 RSMeans Data Unveiled
Watch on demand as our industry experts unveil 2024 RSMeans Data and delve into the latest construction cost updates, benchmarks and trends.
Why Do Thousands of Cost Estimators Rely on RSMeans Data Online?
RSMeans Data Online is North America's premier construction estimating software. Available in three tiers designed to meet your construction estimating needs, RSMeans Data Online is proven to help building cost estimators develop accurate project budgets and validate costs.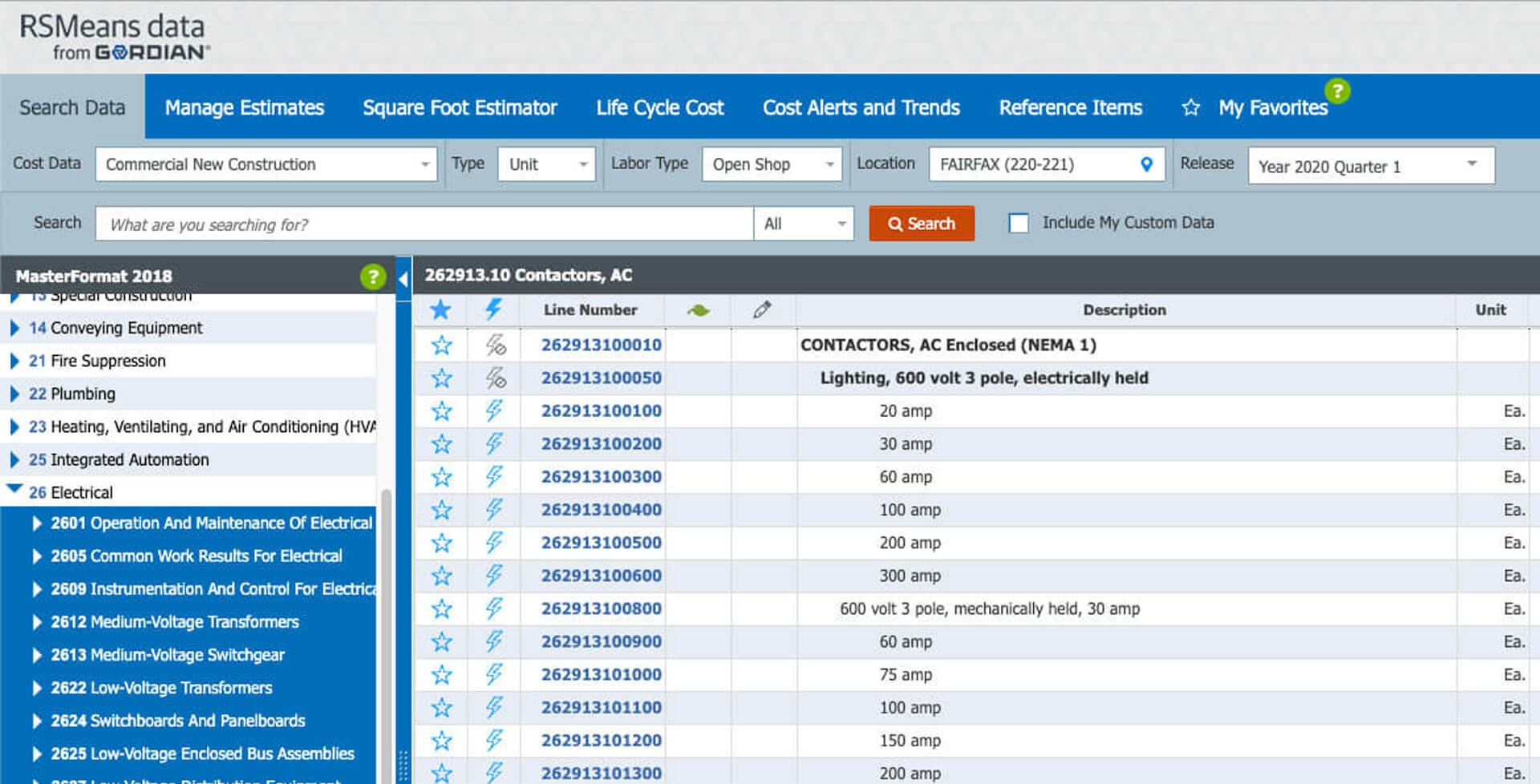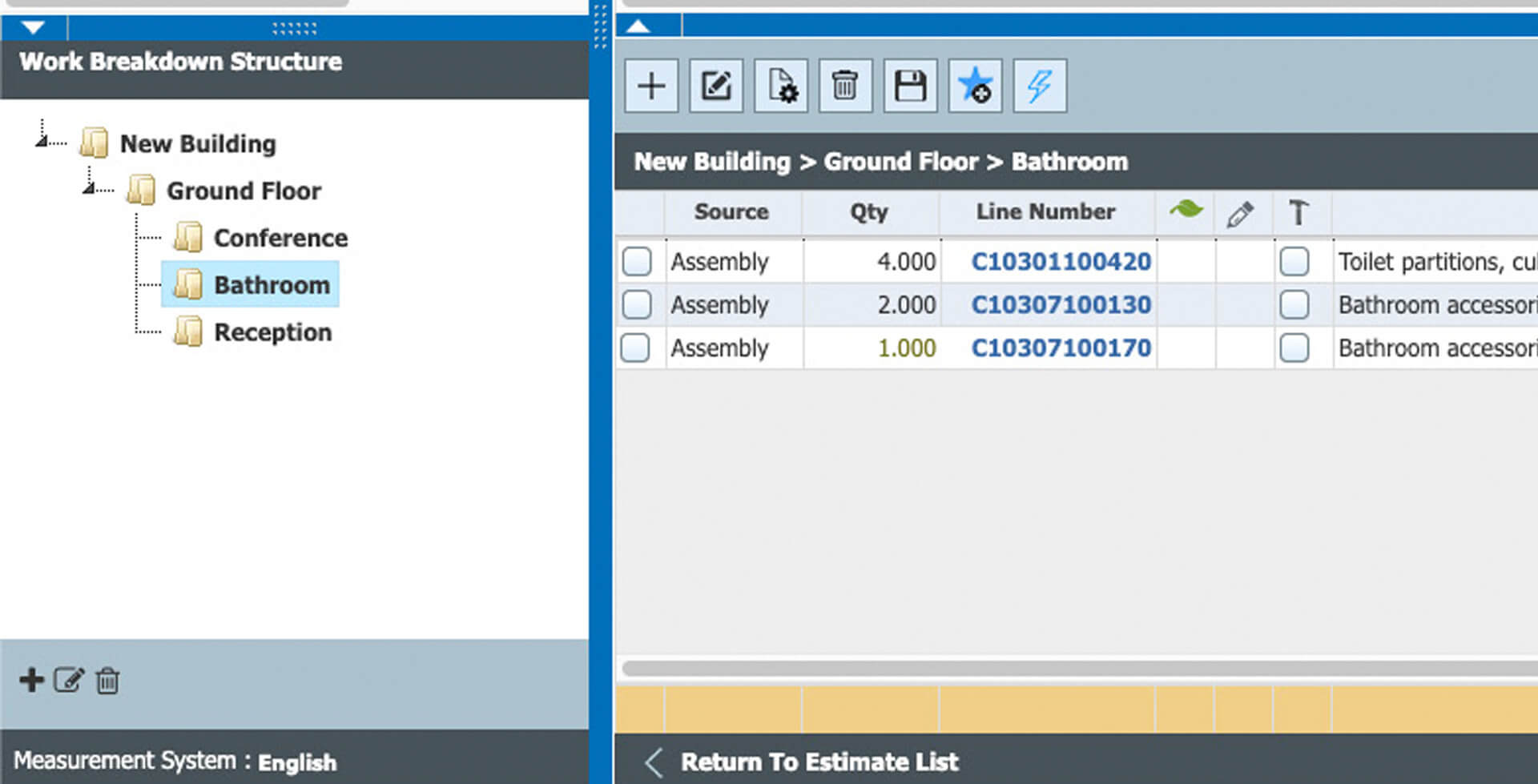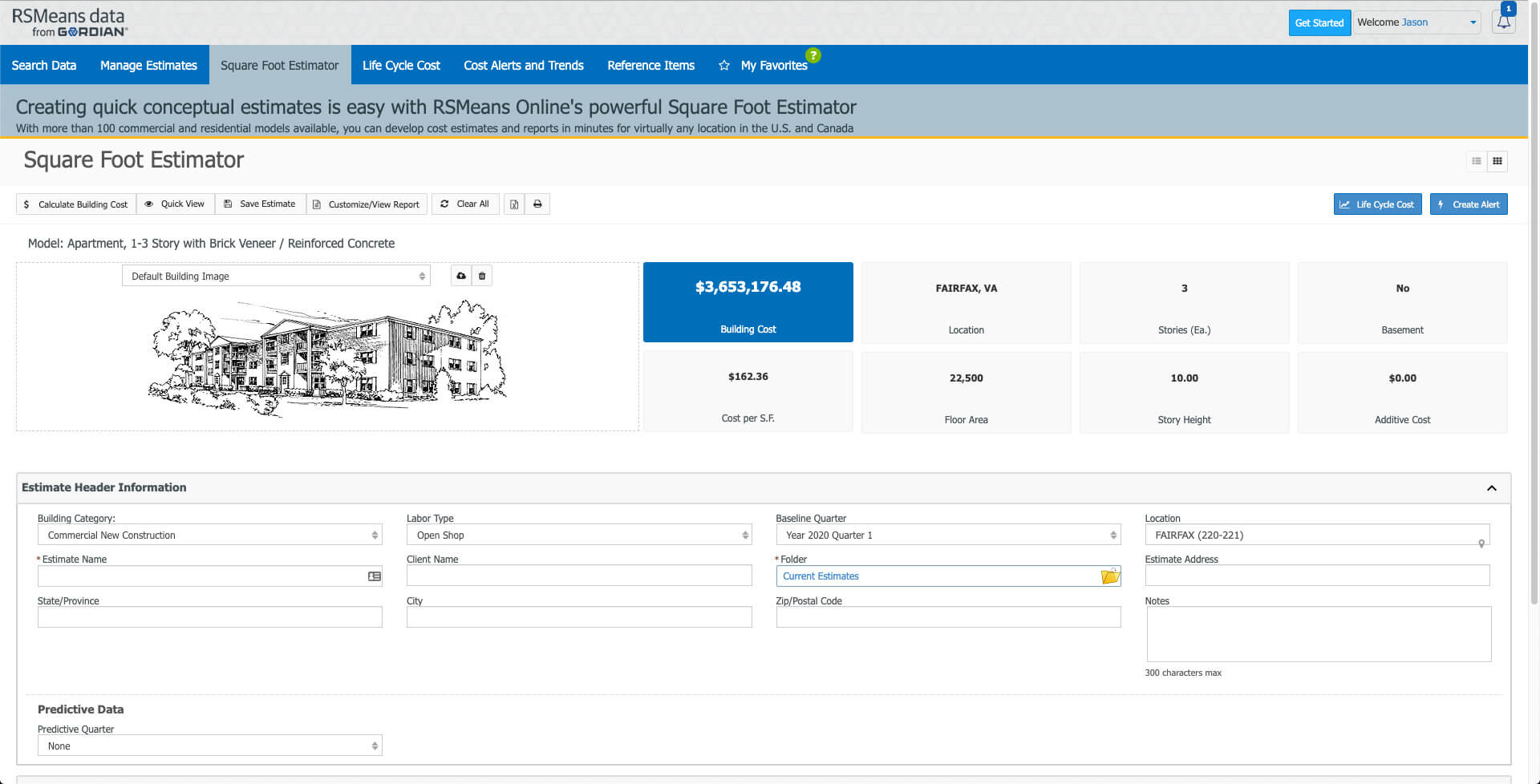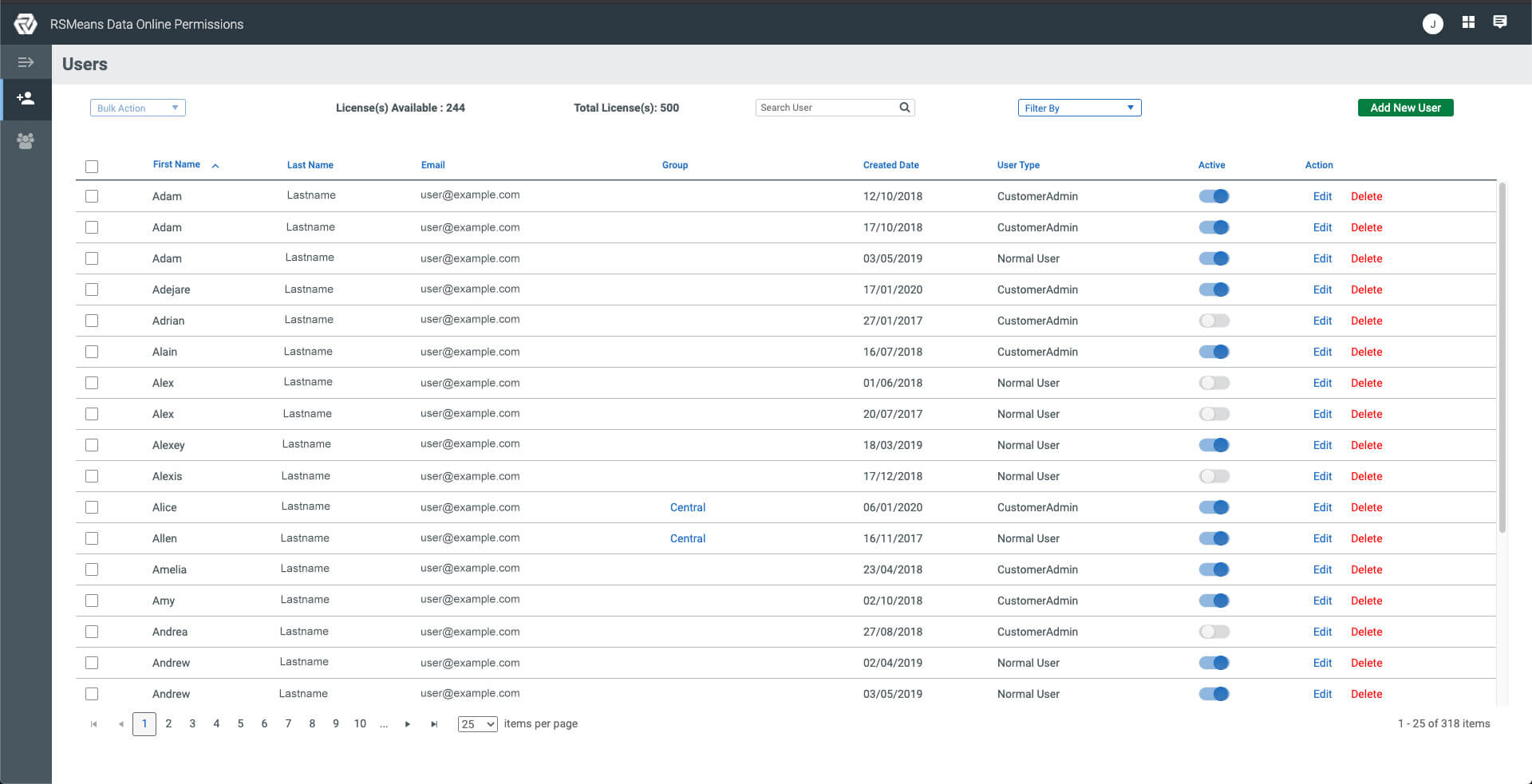 North America's most trusted construction costs
for more than 80 years.
Real Talk from RSMeans Data Users
Trusted by Architects, engineers, estimators, contractors and construction cost estimators.
"I was asked to prepare preliminary budgets for the renovation of a non-profit's facility, which allowed them to get the funding they needed for the project."
Frank Sherman, Principal Architect
Ecotone Design LLC
Budget Preparation & Planning
"When we are considering a new market to develop, RSMeans data is our source for determining the costs relative to other markets where we have historical costs available."
Michael Dyer, Director of Planning
Tri-C Construction Company
Market Research
"We expanded our RSMeans data library to include remodels and interior design which has helped in our expanded services to clients, particularly with remodels and interior work."
Jason Egeline, VP
CWG Architects
Design & Engineering
"We use RSMeans data to estimate MEP Infrastructure costs for construction and it has been extremely accurate at providing realistic budget pricing that we can trust and use to help our clients plan spending."
Eric Wright, Mechanical Engineer
PTA Engineering
Cost Accuracy
"We cost out projects on a daily basis using RSMeans data and we find it to be accurate and reliable."
Taber Midgley, Engineer III
EA Engineering, Science, and Technology, Inc., PBC
Proven Reliability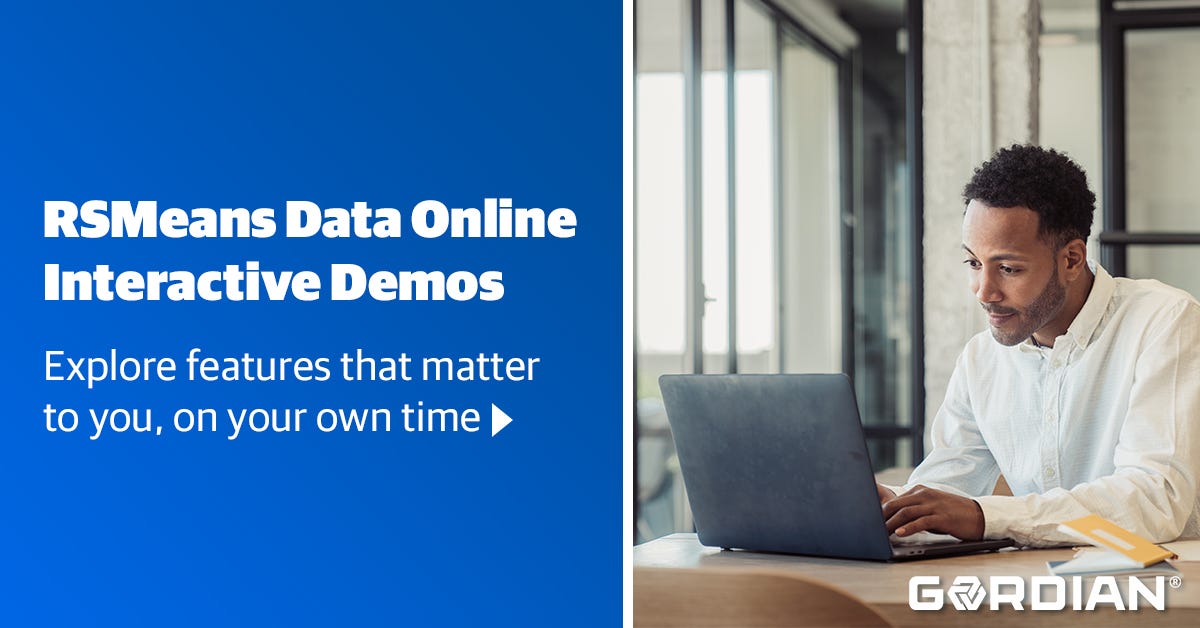 RSMeans Data: Construction Costs You Can Rely On
RSMeans Data Online is your single source for immediate access to the industry's most trusted source of up-to-date and reliable construction cost estimating data with advanced estimating tools.
Take an interactive product tour and explore the key features at your own pace.
SEE HOW IT WORKS