Calculate the Construction Cost
per Square Foot in Your City.
RSMeans has been the industy standard for
building construction cost estimating for over 70 years.

Build Conceptual Estimates
44 popular building models available

Snapshot square foot costs

Easily export estimates to excel

Customize the Data
Editable models

Editable assemblies

Insert custom tasks and costs

Localize to Your Market
Local costs for over 930 zip codes

Compare against the national average

Analyze costs to build in multiple cities
Easy-To-Build Square Foot Estimates
Watch how to quickly and easily build your square foot estimates using the Square Foot Estimator for your building type. Project costs up to 3 years in the future.
Choose the right product for you.
Cost of New Construction
Square Foot Models built with costs for new commercial and residential construction. Available with any online data set at the Complete tier, including the Square Foot Estimator tool.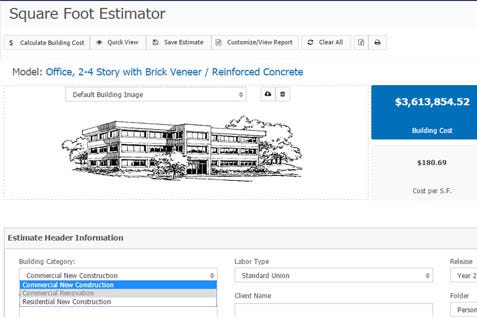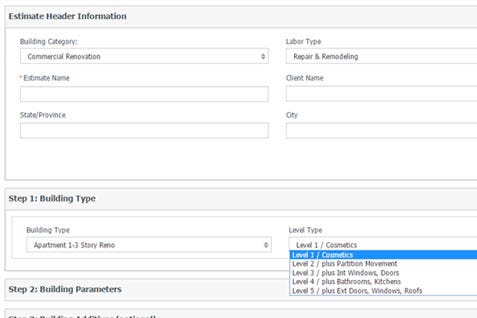 Construction Renovation Costs
Square Foot Models built with costs for commercial renovation work. Available as an online data set and includes the Square Foot Estimator tool.
For Quick-Reference Square Foot Costs
Quick and easy conceptual estimates based off RSMeans square foot models, without the underlying data or customization capabilities.