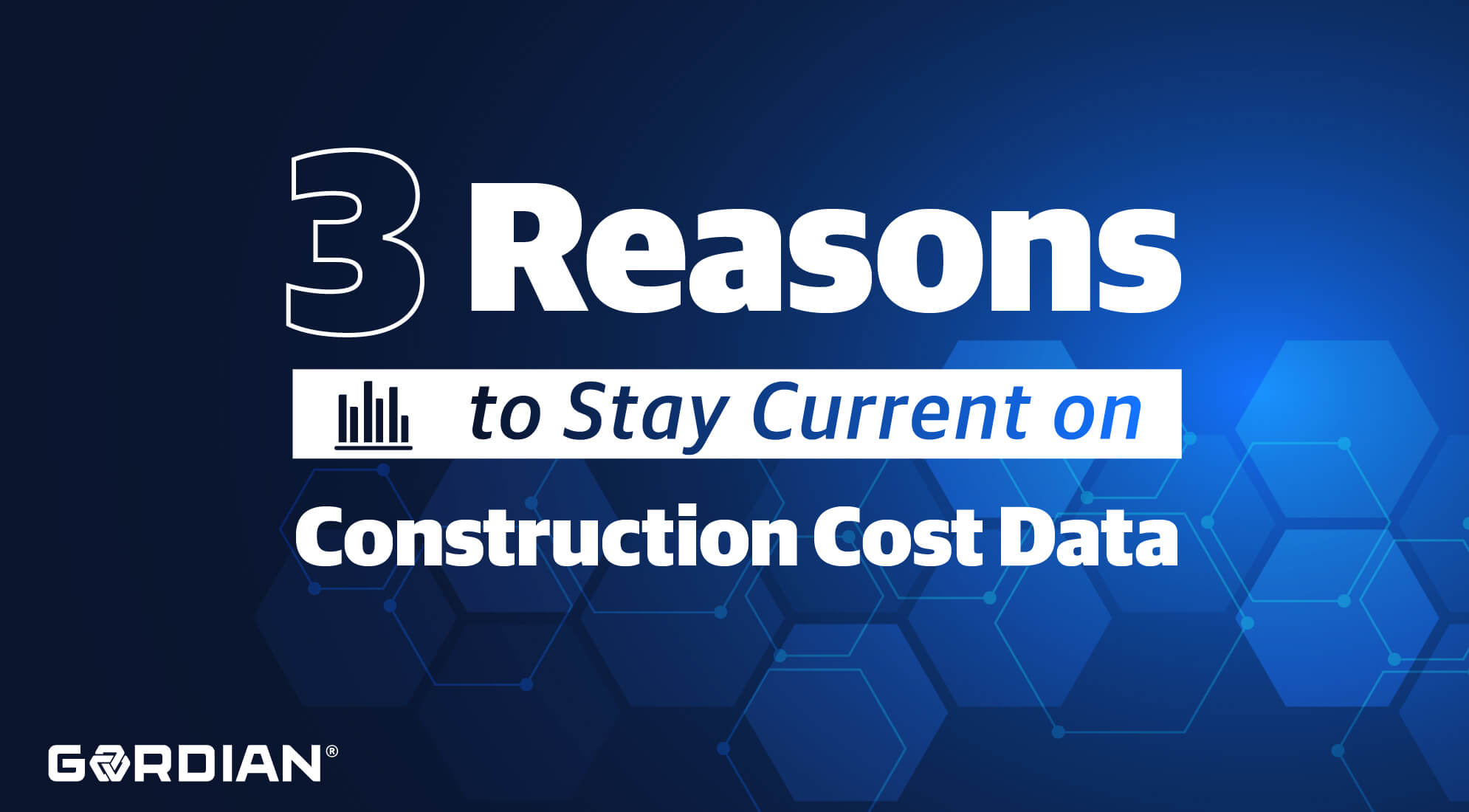 3 Reasons to Stay Current on Construction Cost Data
While reflecting on past experiences is often a solid foundation for planning, old construction cost data is often outdated and inaccurate.
The reality is that material and labor markets are always shifting, and the costs of doing business change along with them. The prices of raw materials, supply and demand, shipping fees, market maturity, time of year, energy rates and industry trends all influence construction prices.
Continuing to create estimates with outdated data is unsustainable. This is why comprehensive, current construction cost data should always serve as a check to your historical records.
Here are three reasons why keeping your construction costs up to date is a best practice for architects, engineers, construction professionals and project owners alike.