Construction Estimating Services & Consulting
Improve your estimating accuracy to minimize overall budgeting risk.
A combination of Gordian's RSMeans data, estimating software and expertguidance tailored for your enterprise.
Supplement and Validate Your Construction Costs with RSMeans data
Search or browse to quickly reference construction costs by project location and labor type.

Create, manage and share unit, assembly, or square foot estimates.

Export tailored PDFs or advanced Excel reports for integration in your existing workflow.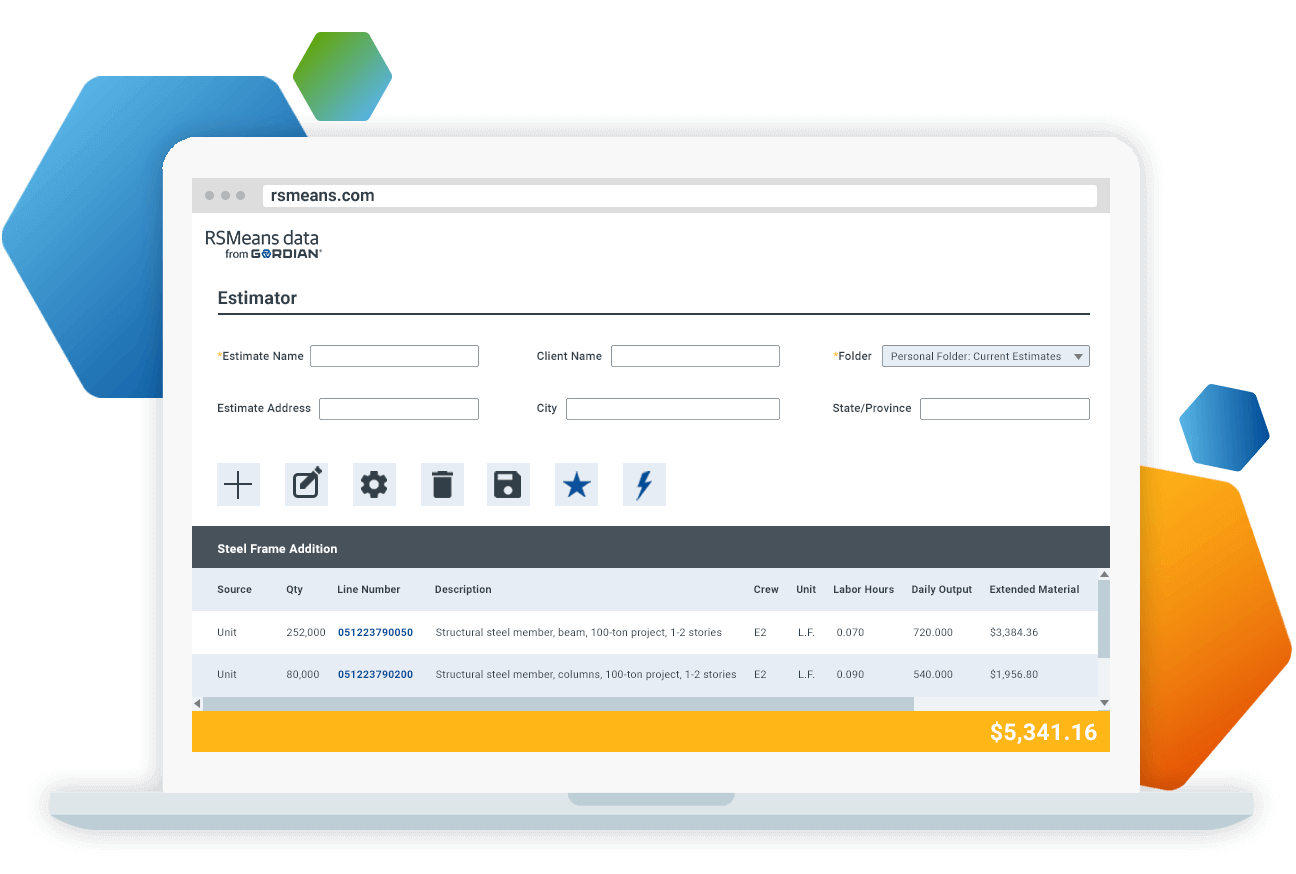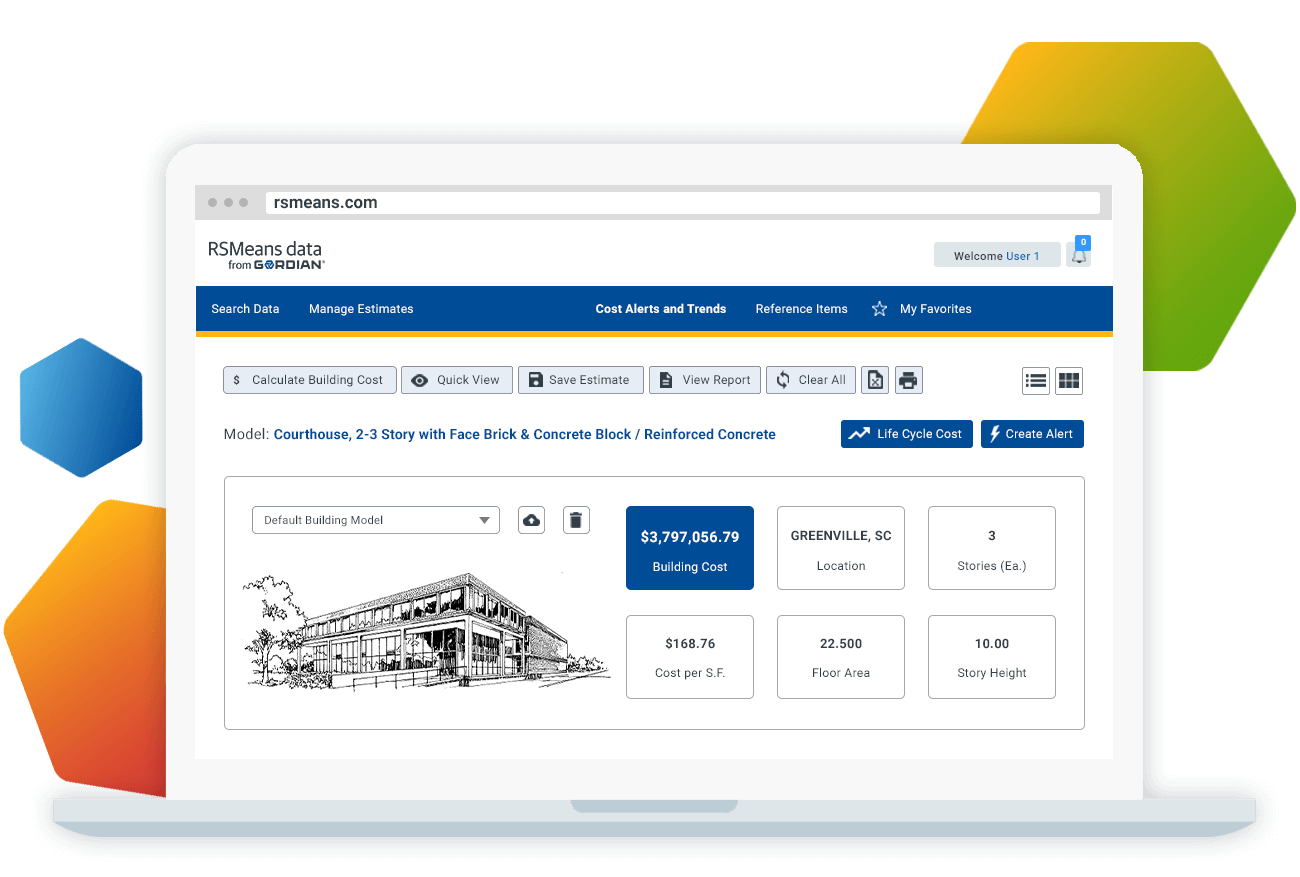 Software That Saves You Time
Significantly reduce the time it takes to estimate construction and renovations with RSMeans Data Online.

RSMeans Data Online includes detailed cost estimates for over 92,000 unit prices and subassemblies with localized material and labor costs for new construction, maintenance and renovation projects.

Contains 140+ standard building model templates as a framework to tailor estimates to your specific needs.

Create reference links to custom data points (including labor rates, equipment costs, etc.) for quick access for future use.
Plan for the Future
RSMeans Data Online includes tools to help you plan for the long haul.
Estimate accurately up to three years in the future with predictive cost data.

Find annualized maintenance costs in the life-cycle estimator and even plan maintenance schedules years in advance.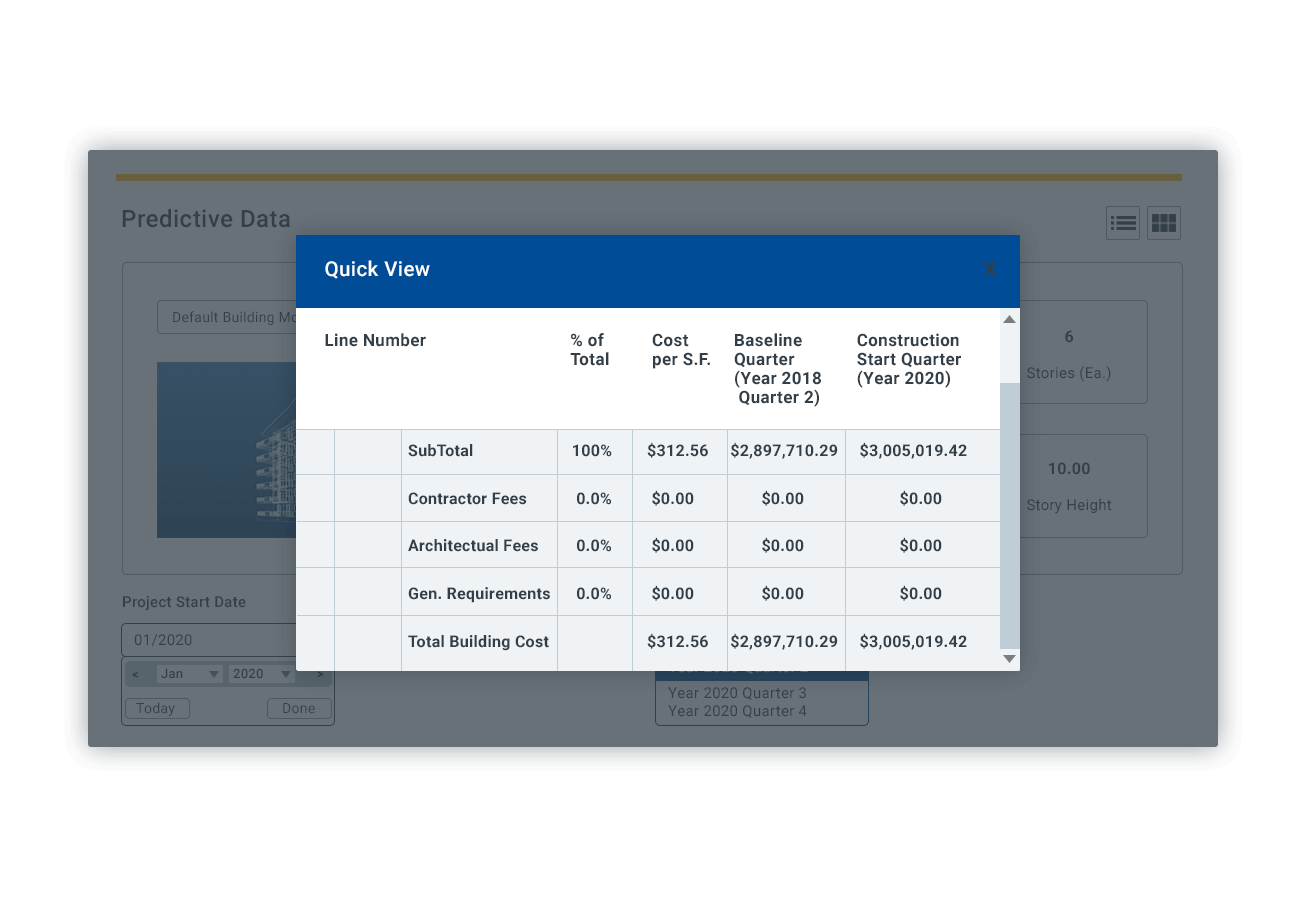 Construction Estimating Solutions Tailored for Your Industry
State and Local Governments
Higher Education Institutions
Feel More Confident in Your Project Budgets
Stop stressing out about whether you've budgeted enough for your next project. Plan new capital projects with greater accuracy, maintain existing buildings with custom templates and saved estimates, and reduce waste with improved square foot to unit workflow.
Contact us to learn more about our how our Construction Estimating offering can help your enterprise