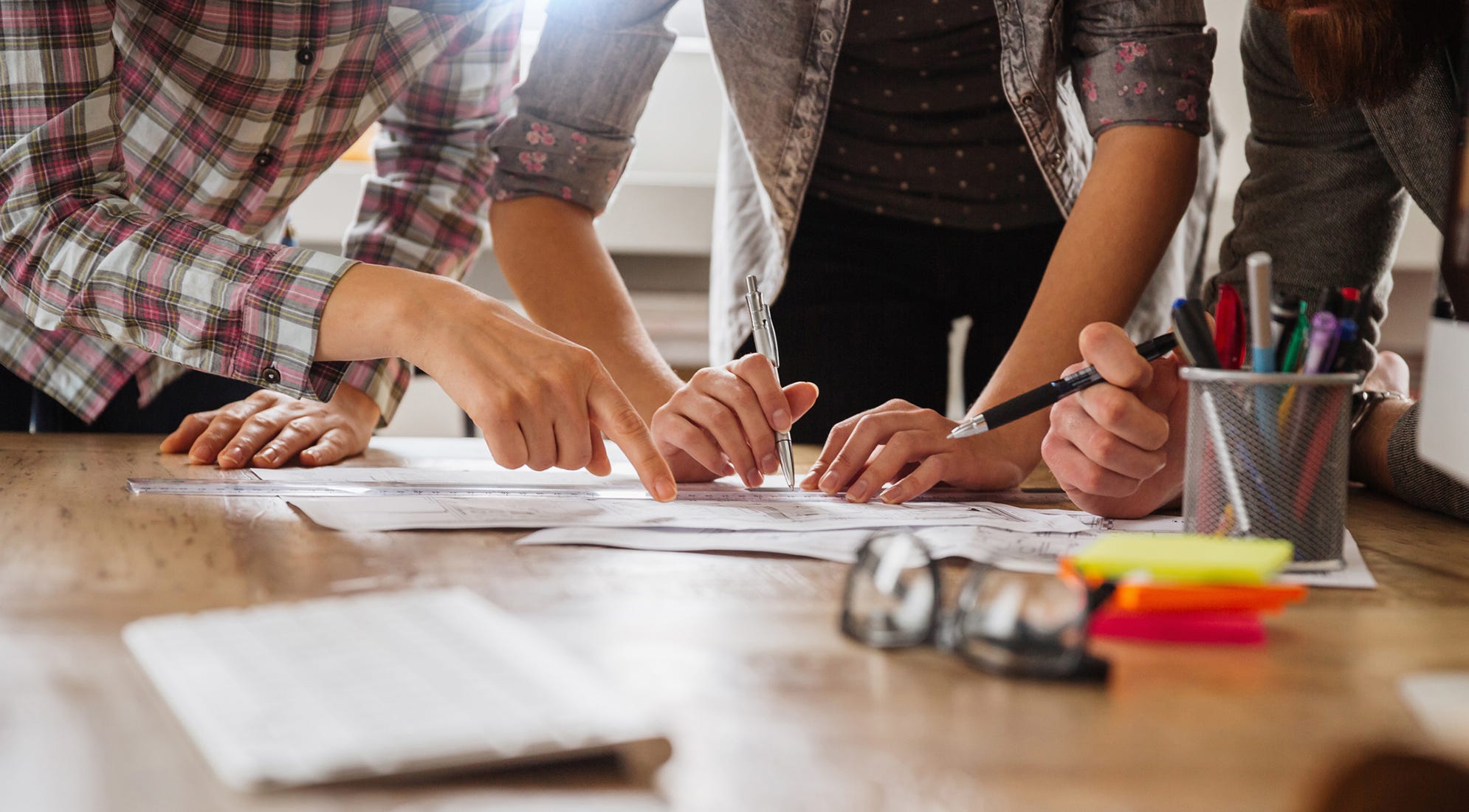 Building Relationships Means Better Building Projects
Take a moment to think about your past construction projects—did any of them not go as smoothly as you had hoped? Now think about why. Chances are, somewhere along the way there was miscommunication. Perhaps this led to a disagreement—the eventual output being distrust and frustration.
Now think about some projects that went well, those delivered on budget and on target. Why did they go well? In all likelihood, a healthy dose of collaboration that circulated amongst all parties created the foundation for strong relationships.
Relationships Matter
The construction industry is in a perpetual state of evolution, continually in flux. This is the way it has always been. However, over the millennia, there has been one tried and true constant: people. The human element in construction can be lost with so much focus ending up on the final product. But it is relationships and partnerships that drive construction projects, making the final products realities.
Over the course of a construction project, there is no shortage of work to be done. It's no secret proper planning and clear communication are essential factors to project success. Be it between architects and owners or project managers and contractors, proper communication can be the difference between a smooth project with few hiccups and a project carrying a blown budget with a slew of unnecessary change orders.
Accuracy and Trust
Relationships are built on trust. They require clear, continuous communication. Surprises do not play well in this equation. With reputations and financial investments on the line, people want to feel they have an understanding of everything happening over the course of a project.
If you are working on a design expected to fit the scope of your client's budget, ideally you are viewed as a credible source that keeps your client's best interest at heart. Without everyone on the same page, you open yourself up to misunderstanding and misinterpretation.
When collaboration is falling short, key details get overlooked which can lead to change orders—that means cost overruns. When cost overruns arise everything goes up in the air. There will be delays with a likely chance of price disputes. These will send disruptive ripples throughout each stage of the project that will affect all parties, even those not directly involved in the disputes.
So how do you avoid these seemingly inevitable pitfalls?
Better Estimates, Better Relations
Accurate project costs up front lay the foundation for trusting, long-term relationships. This is why precise data is so essential. Not all tension and disagreements are avoidable on a construction site. But correct estimates at the least help mitigate unnecessary conflicts and barriers.
Perhaps you've put together an estimate that was significantly divergent from the cost of a typical project. This is not uncommon in the construction industry. Unfortunately, 75 percent of building owners and contractors have experienced a dispute or claim in the past three years.1 That high of a percentage can understandably sow seeds of uncertainty.
Impartial, third-party cost data can provide verification on project costs as well as ensure things are not missed such as a piece of equipment needed for installation or adequate labor hours to install. Knowing the details of where the costs lie can also be helpful to value engineer. Brick could be swapped out for concrete to help maximize a client's budget.
"On multiple consecutive hospital projects, we prepared construction estimates throughout the design process. Each time, several bids came in within a few percent of our RSMeans data based estimates," said Jeannôt Bligh, Technical Communications, BVH Integrated Services.
"The client had been skeptical that our initial estimates were much too high, but this track record for accuracy at bid time made them respect our estimating abilities, and rely on us as the experts for future projects."
Positive client relationships are so important in the construction industry. Whether you are attempting to grow your business, encourage repeat business or ensure projects run smoothly, building strong relationships is key.
Communication Is Paramount
Establishing clear communication channels amongst stakeholders as early as possible is an essential ingredient in positioning a project for future success. All relevant knowledge should be shared openly and wholly. Regular updates are a perfect way to ensure all parties continue to stay up-to-date on any significant happenings on a project.
And if something goes wrong (which is bound to happen on a construction site), relaying the bad news sooner rather than later can save multiple headaches down the line.
In a time where everyone is trying to be lean and do more with less, it is essential all project stakeholders are working towards the same mission. By maintaining a focus on results throughout, project participants can be better situated to stay on track.
Stay Positive
Real outcomes matter, and by focusing on real outcomes, doors are open for small victories—and these victories should be recognized.
By highlighting successes and hard work, you are perpetuating an overall positive atmosphere. This will be extremely beneficial to the project as a whole.
---
1https://www.construction.com/news/new-research-how-collaboration-can-reduce-construction-risk-jan-2017